Oklahoma Samovar, Hotel Limbo, In the Cervix of Others, The Year My Mother Came Back, Thin Walls, and other plays
NPX: New Play Exchange, Alice Eve Cohen
Scripts by Alice Eve Cohen on NPX include: Oklahoma Samovar, What I Thought I Knew, In the Cervix of Others, The Year My Mother Came Back, Mrs. Satan & The Nasty Woman, Hannah and the Hollow Challah

OKLAHOMA SAMOVAR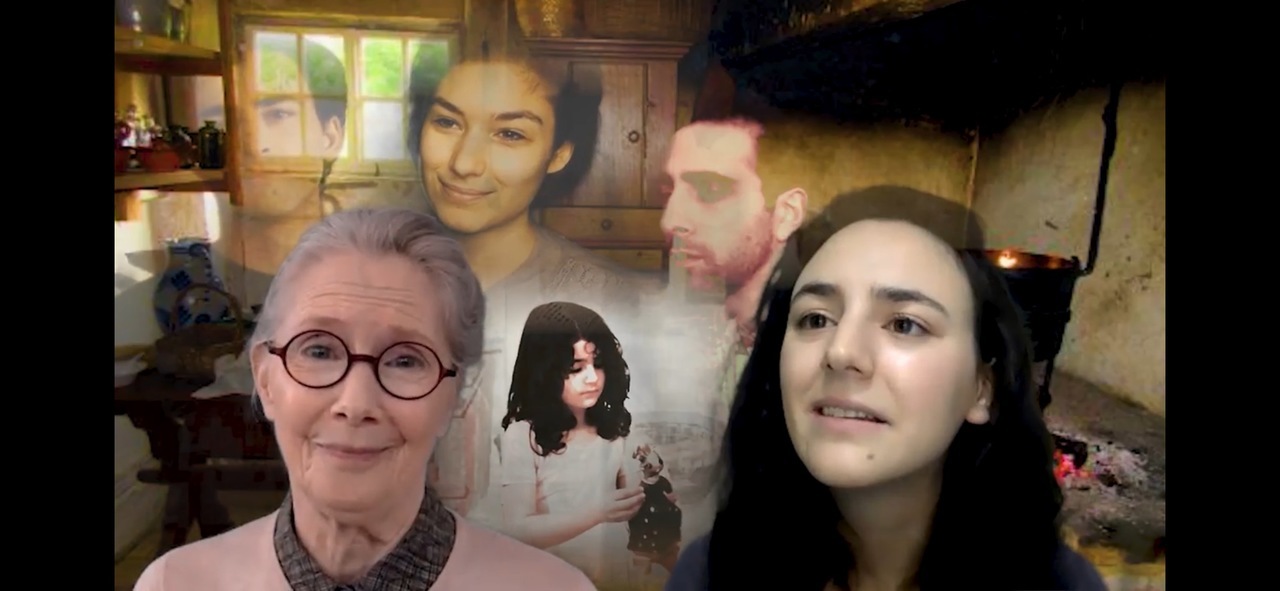 Winner of the 10th Annual National Jewish Playwriting Contest in 2021, it will receive a workshop production by Jewish Plays Project in NYC in the 2021-22 season. Winner, Midwest Jewish Playwriting Contest 2021. Winner, Silicon Valley Jewish Playwriting Contest, 2021.
Synopsis: In 1887, two Latvian teenagers, Jake and Hattie, flee the Russian Army and become the only Jews in the Oklahoma Land Rush. A hundred years later, their ninety-year-old daughter Sylvia reinvents their story of five generations in a Jewish pioneer family, traveling East to West and then West to East, staking their claims in Kansas, Oklahoma, and Coney Island, putting down roots and digging graves, embodying their own Jewish variations on the mythologized and turbulent American Dream--an utterly human and absolutely unique American story, based on real events.
"This play is such a treasure! Themes of Jewish identity are in the bones of Alice Eve Cohen's work. This work features a buoyant spirit, unreliable narrators and a ton of fun theatricality to rope audiences in."
— David Winitsky, Artistic Director, Jewish Plays Project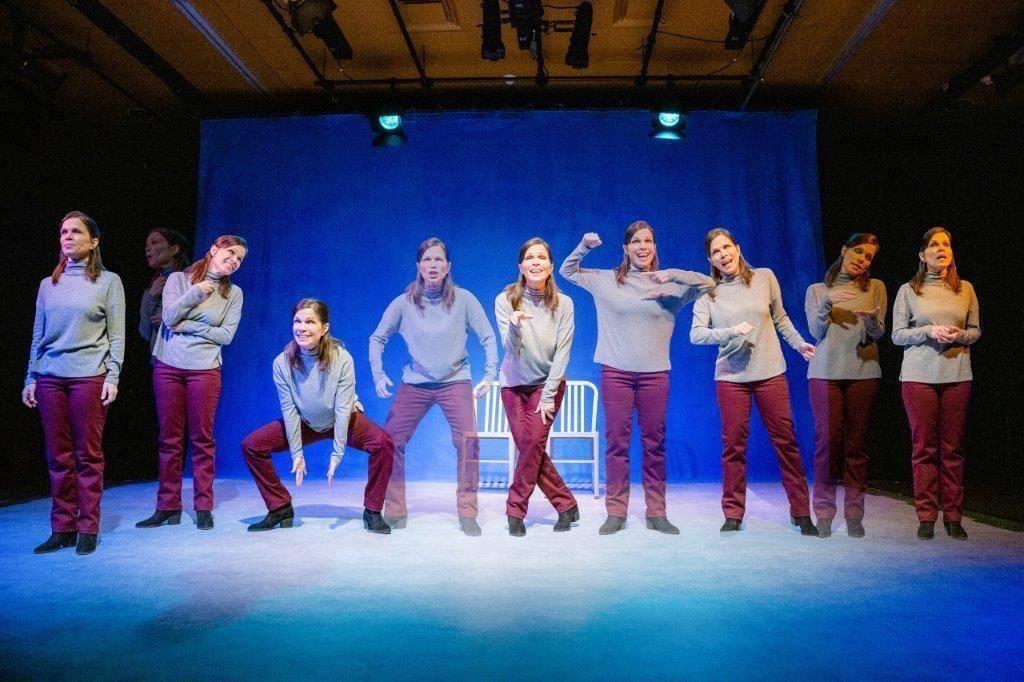 HOTEL LIMBO, a full-length play-in-progress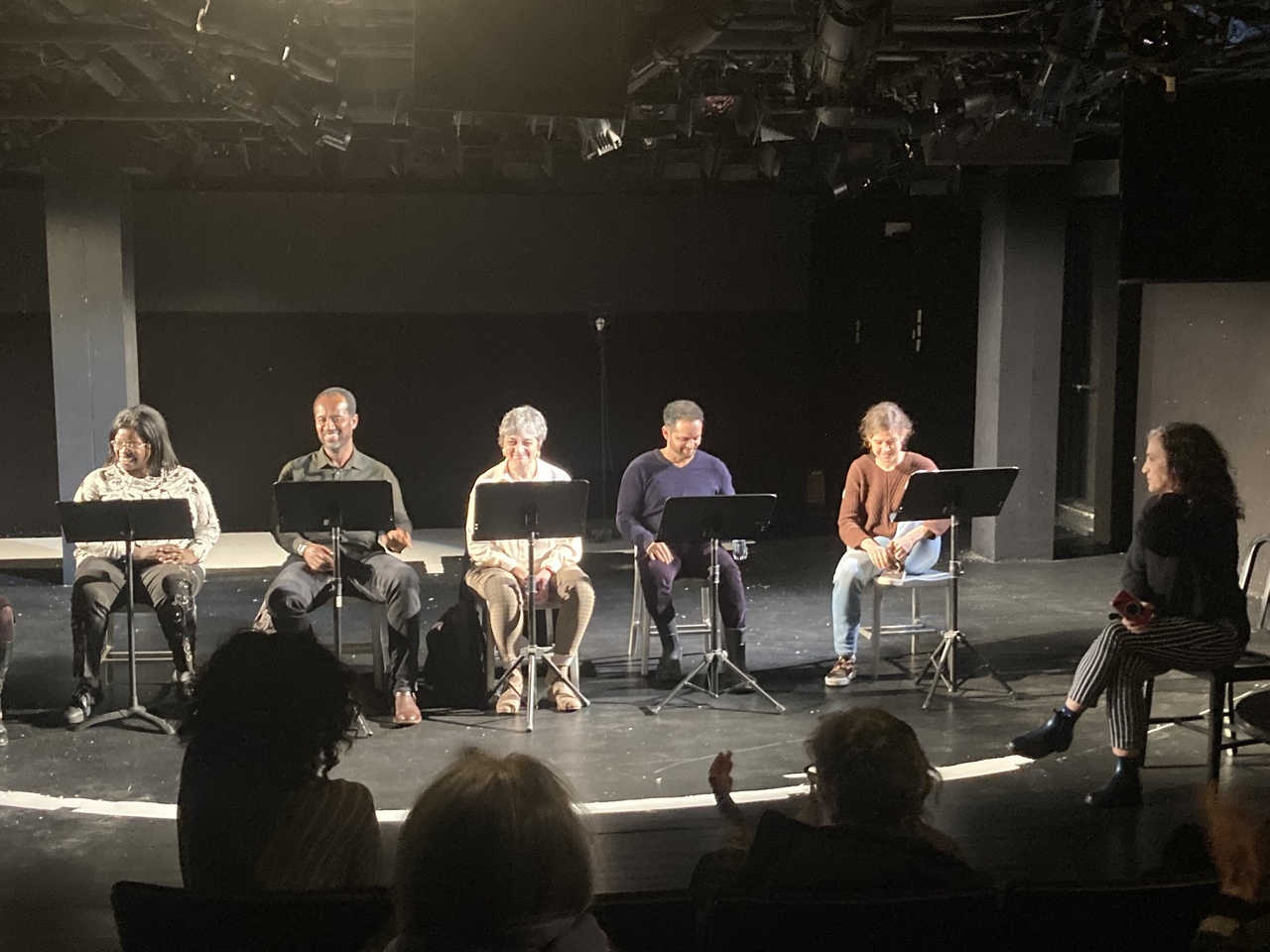 HOTEL LIMBO is a family story of love and looming loss, an examination of a neighborhood's turbulent relationship to homelessness and its responsibility to the unhoused during a pandemic, a talking building, and a deep dive into the history of affordable housing and homelessness – all told through the lens of life in the Hotel Belleclaire. When 3 hotels in Manhattan's Upper West Side are transformed into homeless shelters during the pandemic, the neighborhood erupts in controversy. Combining real events with magic realism, a cast of 5 plays multiple roles. Based on real events.
HOTEL LIMBO has been developed with New York Theatre Workshop, The Orchard Project, Ensemble Studio Theatre, University of California Irvine, Plays for Us reading series. Semi-finalist for the 2023 Premiere Stages New Play Festival.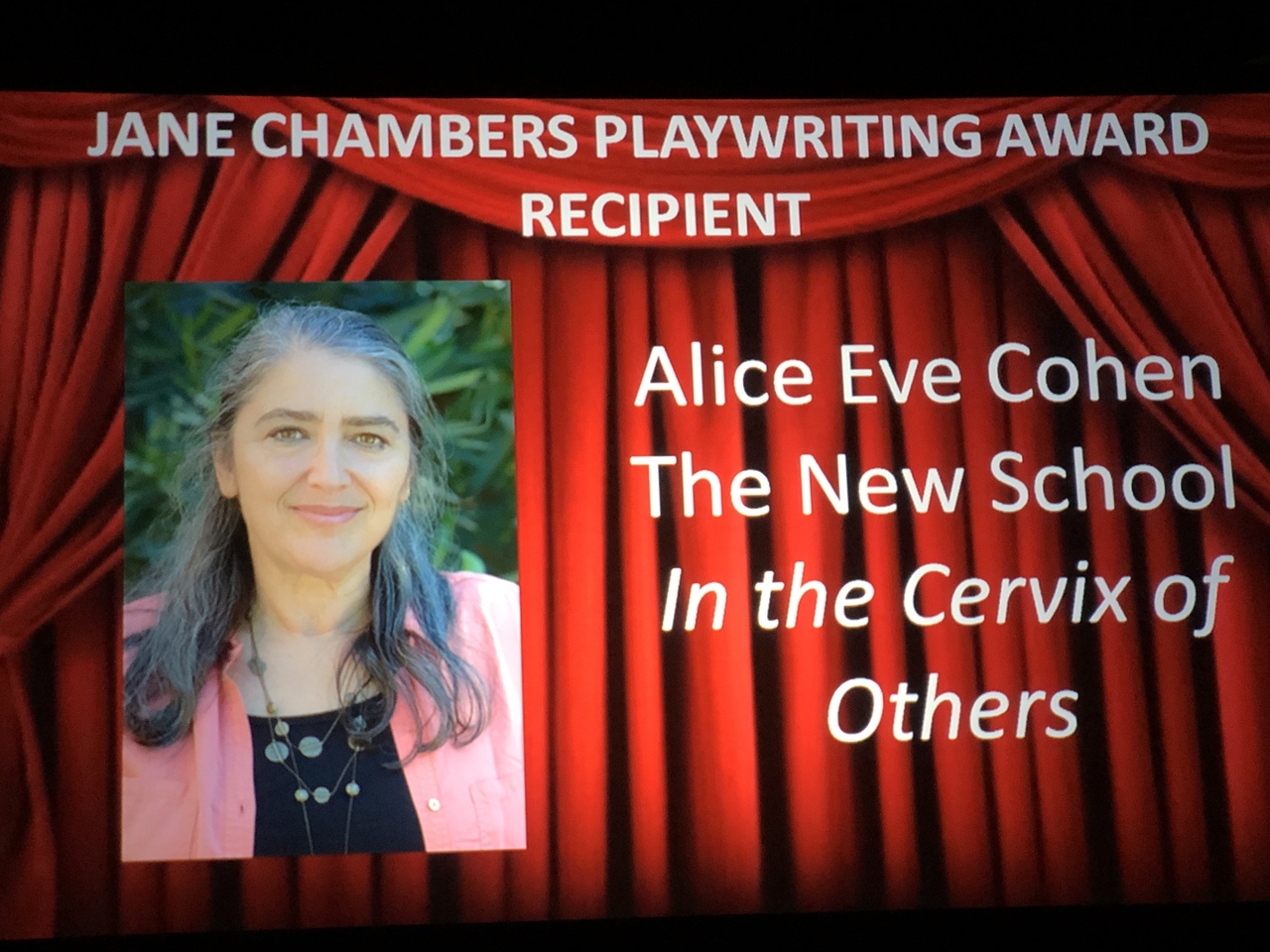 IN THE CERVIX OF OTHERS, winner of the 2019 Jane Chambers Feminist Playwriting Award. Featured program selection for the 2022 Women Playwrights International Conference Montréal
The Year My Mother Came Back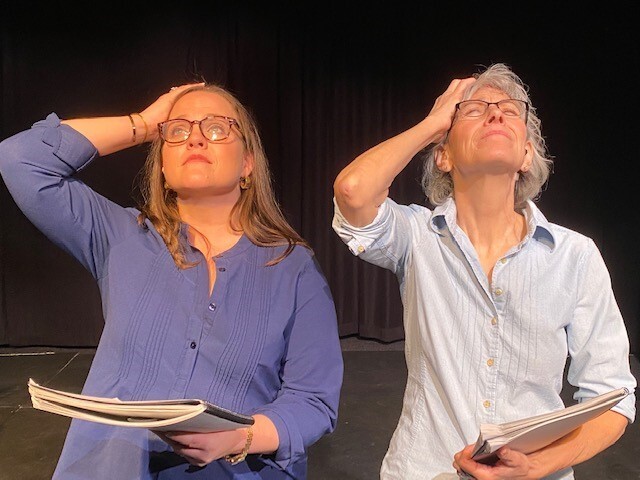 THE YEAR MY MOTHER CAME BACK was produced in 2023 by Bema Productions in Victoria, Canada. It was performed at Dobama Theatre in Cleveland, OH, by Interplay Jewish Theatre. It was first produced as a filmed staged reading in 2021 by Jewish Repertory Theatre of Western NY.
Syopsis: Thirty years after her death, Alice's mother appears to her, and continues to do so, during the hardest year Alice has had to face. A love story. A ghost story. This play will speak to anybody who has ever loved their mother, struggled with their mother, lost their mother, or dreamt of reconciling with their mother. Adapted from Cohen's memoir.
Review in the Buffalo News "Alice Eve Cohen has an almost magical touch in the way she introduces her audience to a character... heading off through unexplored emotional territory full of fresh questions, surprising revelations and sometimes uncomfortable insights before arriving – ta da! – back at a place that is a lot like where everything started, only much better."
THIN WALLS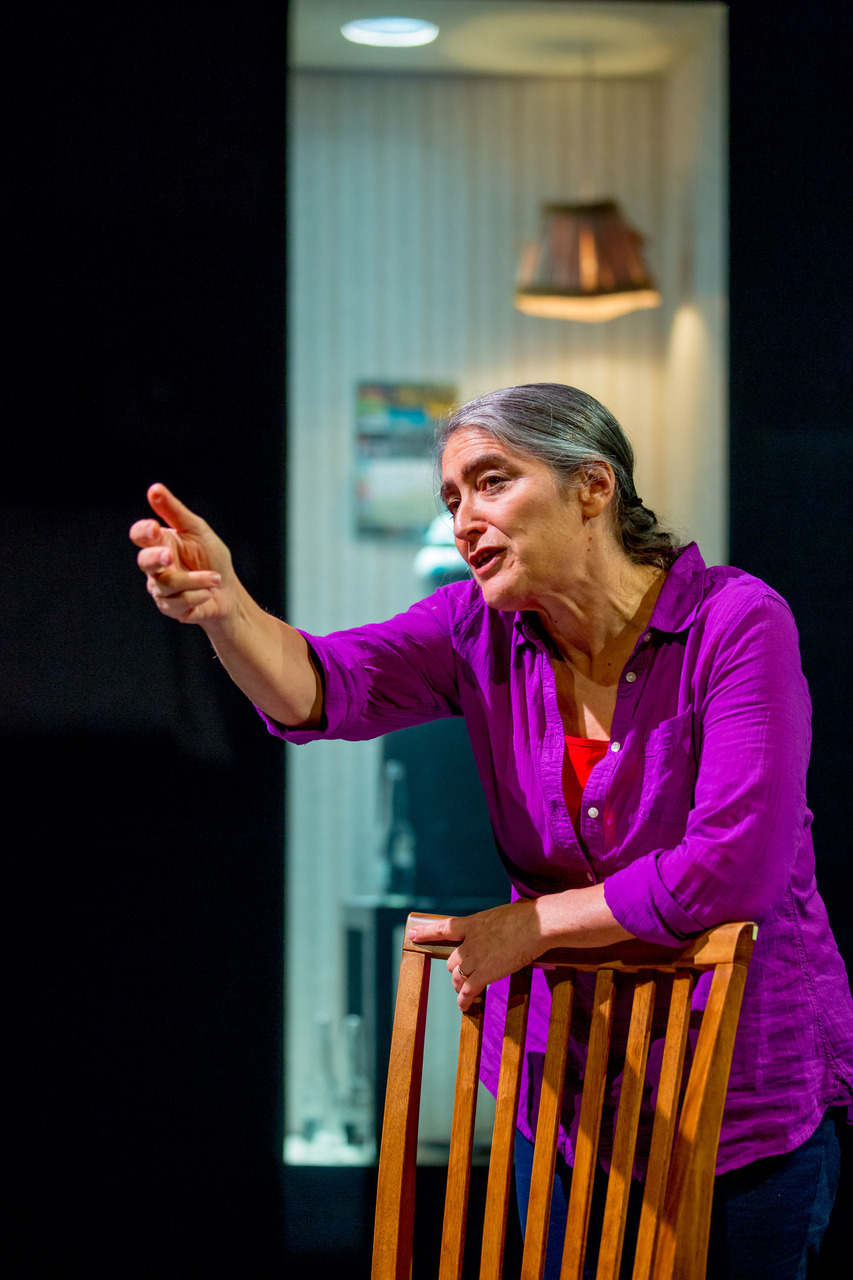 THIN WALLS: One building. A city in upheaval. A solo play about twelve lives colliding. Set in a century-old New York City residential hotel, once elegant and now run-down, the darkly humorous and deeply moving play interweaves the stories of the building's long-term residents, its recent arrivals, and its ghosts, as the end of the 20th Century approaches.

In a tour-de-force performance, writer and performer Alice Eve Cohen portrays a dozen disparate characters, including a fifty-year-old drug dealer and his haunted wife, a beautician from Trinidad, a Polish handy-man, a one-time hippy turned banker and his teenaged son, and a young Israeli cellist.

As seen through the eyes of a young woman who has just moved in, the play zeroes in on twelve eclectic neighbors over a ten-year period, as their lives collide in comic, tragic and violent ways. The intimate play draws the audience inside the thin walls of the building to reveal the explosive relationships that are forced when people of such different stripes live together under one roof.
Thin Walls, selected quotes
"The play is a haunting, thrilling act of witness. Cohen has a mastery of inflection, cadence and physicality, with an eye for searing detail that rivals that of Anna Deveare Smith, plus a nose for offbeat humor that would delight Lily Tomlin. ....The play shimmers in memory like a hot New York City summer night." - Ithaca Times

"She so thoroughly, yet quietly, becomes each person that not only her stance shifts but her face itself transforms. It's an understated, fascinating performance that brings you quite close to these challenged lives you might otherwise never encounter... This straightforward handling of her material is what makes both Cohen's narrative and performance so compelling." - Ithaca Journal

"One feels, even in the darkest characters, Cohen's determination to pay homage to what is most human in them. It is, furthermore, a testament to Cohen's subtle writing that, at its darkest, the play still feels buoyant, and at its lightest, the play still offers weighty fodder for the thoughtful audience member." - Tompkins Weekly
"Thin Walls has twelve characters but a cast of only one. Fortunately, that one is not just an excellent playwright but also a brilliant actor... A real play with multiple plot lines and a dozen fascinating characters... she slips from one character into another with absolutely clear transitions that border on the magical."
--CultureVulture.net
"A mesmeric solo performance... she has brilliantly transformed the story of her life in the Upper West Side building into a play, in which she plays a dozen characters in over 41 scenes."
--The Scotsman, Edinburgh
"As the play progresses, she allows the relationships and conflicts to gradually emerge... Cohen translates herself from one character to another with ease."
--The Village Voice
"In this remarkable one-woman tour de force written and performed by Alice Eve Cohen... chance encounters in half-lit hallways and in the lobby add layer after layer to a chiaroscuro of intersecting connections that emerge from the shadows, flicker briefly, then just as quickly melt away to be replaced by another."
--Metro, Edinburgh
Plays by Alice Eve Cohen include:
Hotel Limbo (in-progress)
Oklahoma Samovar
In the Cervix of Others
The Year My Mother Came Back
Mrs. Satan & The Nasty Woman
Days of Awe
Hannah and the Hollow Challah
Without Heroes
What I Thought I Knew
Thin Walls
Jessica's Cervix
The Parrot
The Balinese Frog Prince
Book of Truth, Book of Lies
Goliath on 74th Street vs. the Woman Who Loved Vegetables
The Animator
The Play that Knows What You Want

VENUES:
Cohen's plays have presented by (partial list)
The Kitchen Theatre, Six Points Theatre (formerly Minnesota Jewish Theatre Company), Bema Productions (Victoria, Canada), Jewish Plays Project Philadelphia Women's Theatre Festival, Dance Theatre Workshop, Cherry Lane Theatre, New York Theatre Workshop's "Just Add Water" and "O Solo Mio" Festivals, The New Georges, Jewish Repertory Theatre of Central NY, Interplay Jewish Theatre, HERE Arts Center, 78th Street Theatre Lab, The Women's Project & Productions, Theatre for the New City, La Mama, Franklin Furnace, Albuquerque's KiMo Theatre, Tampa Bay Performing Arts Center, Hudson Opera House, Manhattan Punch Line, Proctors Theatre, Smithsonian Institution's Discovery Theatre, Annenberg Center, Rochester Museum, American Museum of Natural History; Foundation for Jewish Culture, Syracuse Civic Center, Artscape, LA Women's Theatre Festival; and at Bayview Women's Correctional Facility in NYC.
(Colleges) Barnard College, Princeton University, Dartmouth College, University of Michigan, University of Baltimore, Fordham University, Purchase College
(International) Edinburgh Fringe Festival, Galway Theatre Festival, Jerusalem's Theatre Bama, Trinidad's Astor Theatre, and Oslo Theatre Festival.


Awards, Fellowships and Grants include:
10th Annual National Jewish Playwriting Contest, Jane Chambers Feminist Playwriting Award, National Endowment for the Arts, New York State Council on the Arts, Fellowship from Virginia Center for the Creative Arts, Selected Artist - Voice & Vision's Envision Retreat, Dance Theatre Workshop First Night Award, Poets and Writers Awards, Jane Chambers Playwriting Award honorable mention, 2-time finalist for the O'Neill National Playwriting Confererence. Multiple grants from Poets and Writers, Meet the Composer. Special Emmy Award Commendation for original film score.